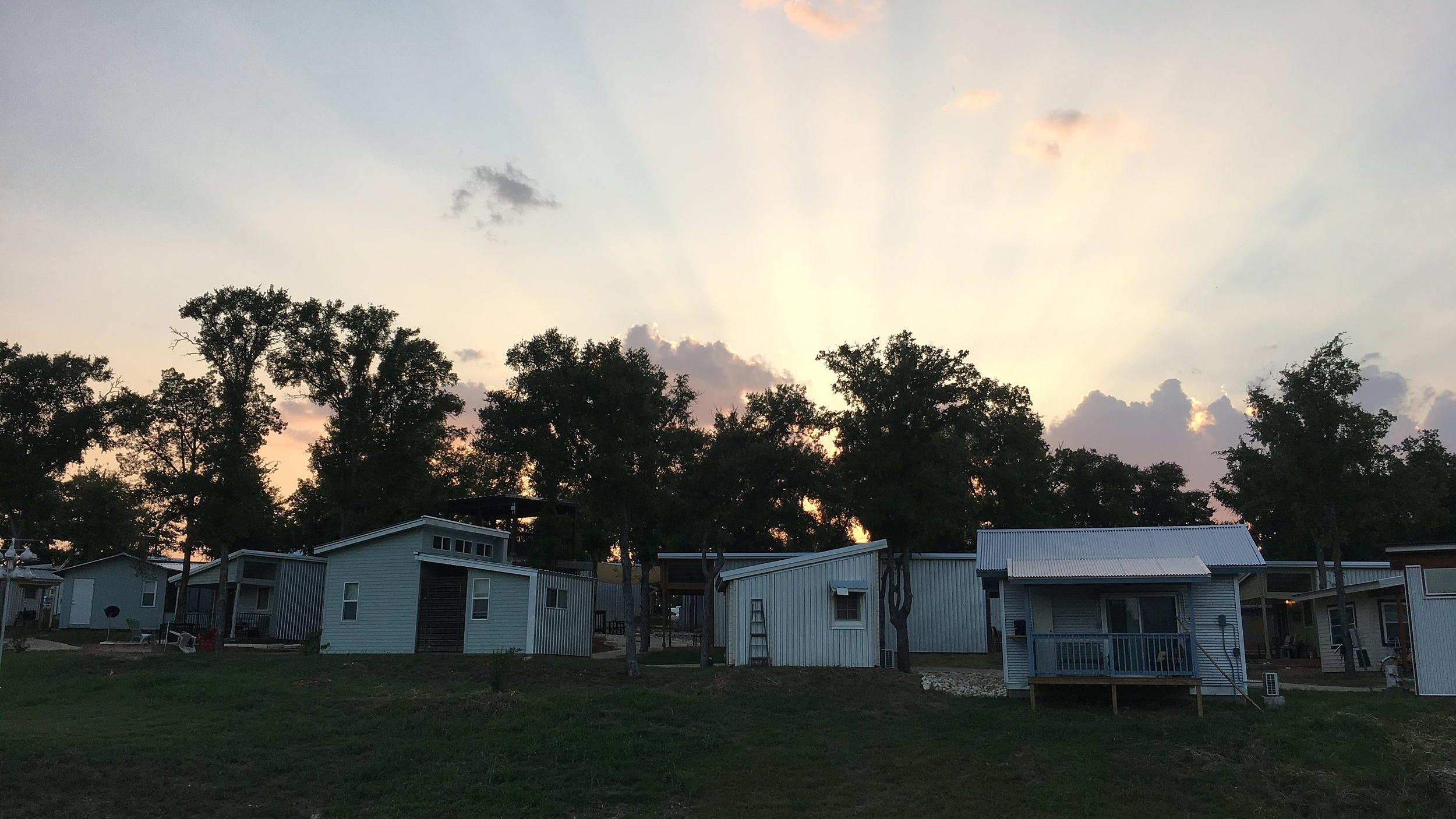 Tiny Victories. Big Solutions.
Tiny Victories is a partnership between AIA Austin DesignVoice and Community First! Village, with a goal to provide homes for our homeless brothers and sisters in need and create innovative solutions for affordable, efficient housing in Austin, Texas.
Community First! Village, a development of Mobile Loaves & Fishes, is a 27-acre master-planned community that provides affordable, permanent housing and a supportive community for the disabled, chronically homeless in Central Texas. Community First! Village radically transforms and renews our community as men and women who have been living on the streets are welcomed into community and home.
About Community First! Village